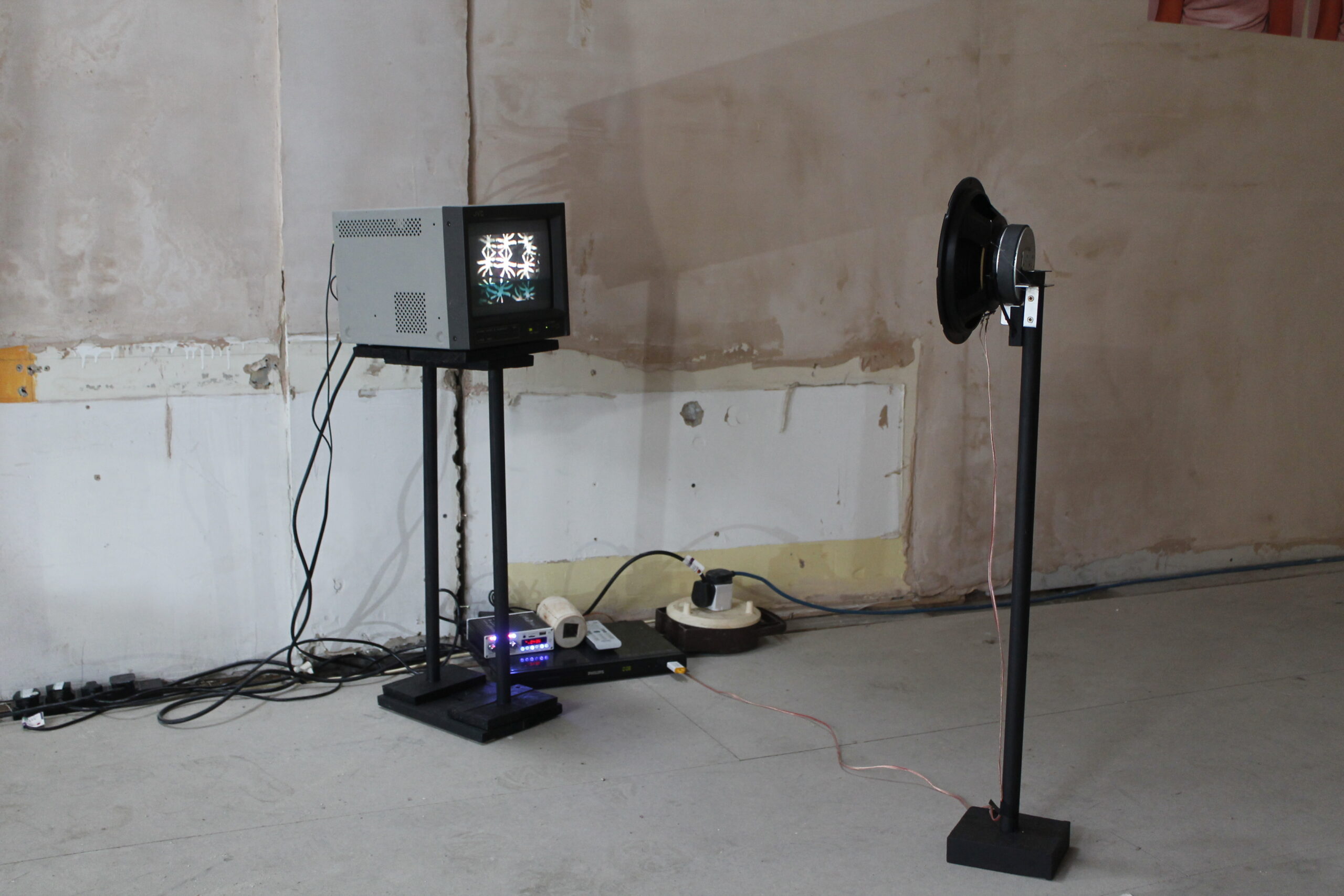 Can You Hear Me? Can You See Me?
2020
8″ speaker, 10Hz sound, 10″ monitor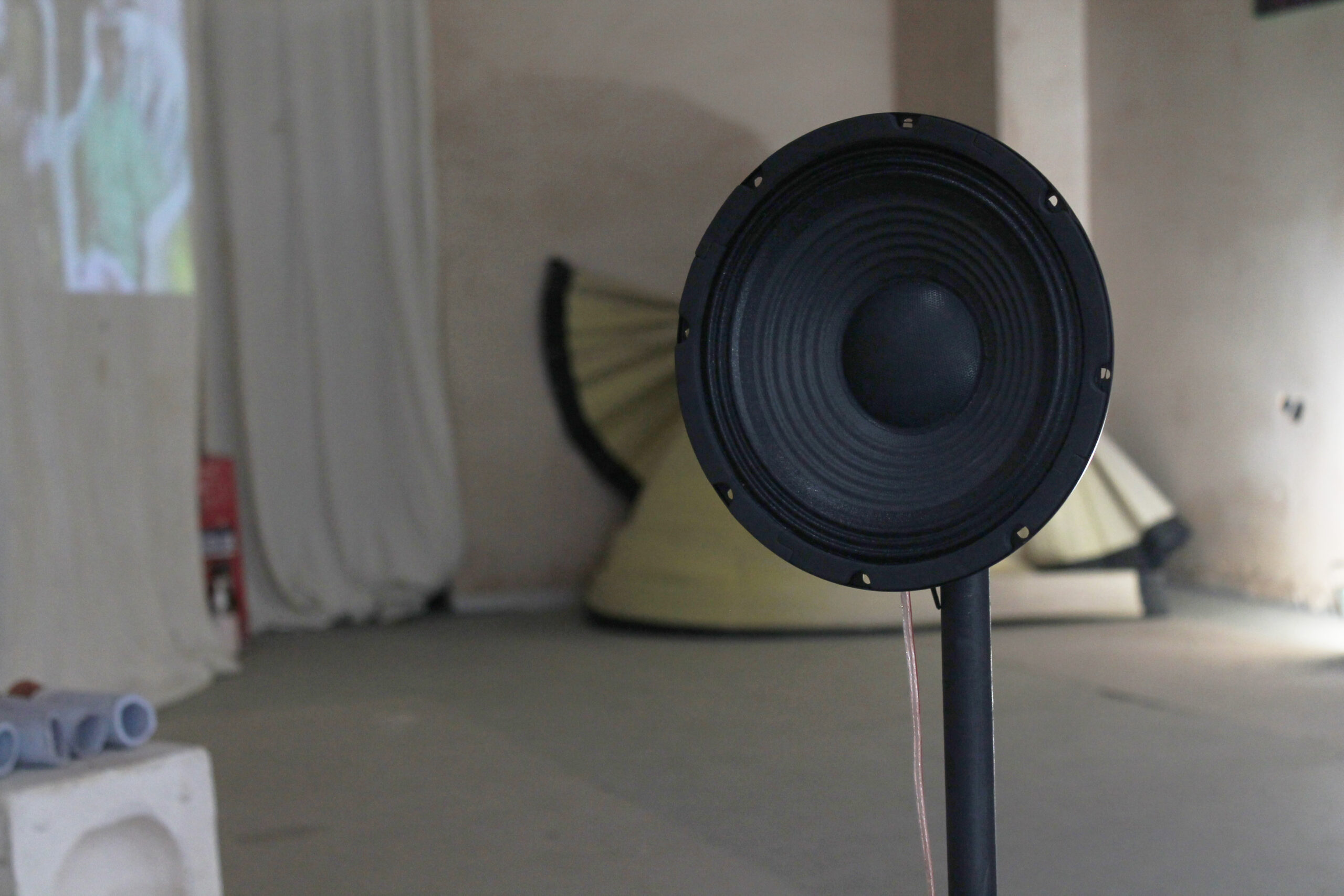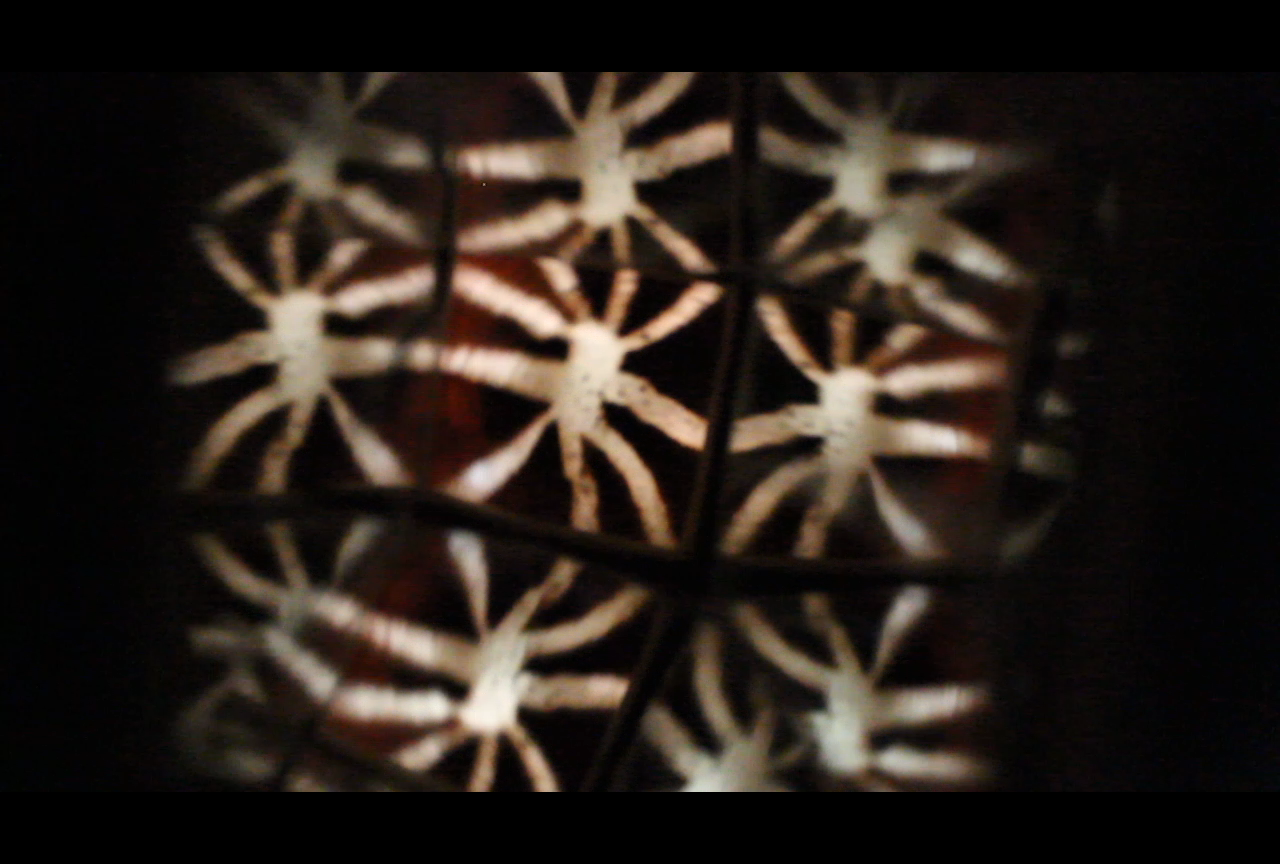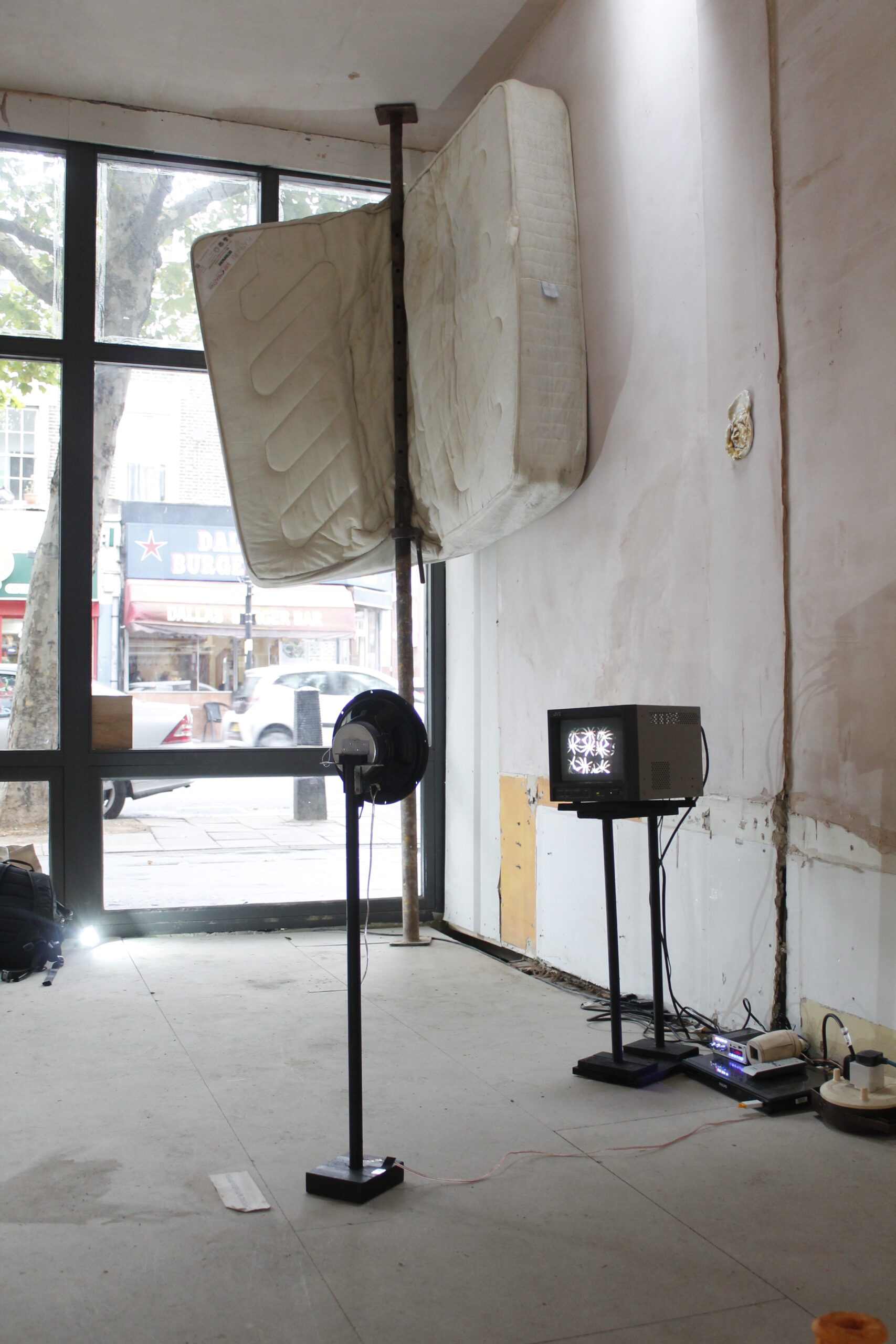 The installation is a collaborative project with a Canadian artist Robin-Dimitrije Gosselin-Monasevic. Focusing on themes of identity, society, and the fragmented-self, the aim of this installation is to question on a micro and macro level, how we as individuals are constructed. The installation represents invisible tensions through the visual sense and the audio sense reacting to each other. The video on the monitor shows a short video loop of the inside of a kaleidoscope created from assembled wood fragments which people cannot clearly see. The 8" woofer speaker facing the monitor is vibrating by 10HZ frequency sound which people cannot hear.